Click Here to see all our 2017 Events Pictures.

CV&CCC at the "ROAR" IMSA Testing for the 2018 Rolex 24
CV&CCC crew at the Mecum Auto Auction January 11th 2018

Our trip to the Rolex 24 at Daytona Speedway.
Valentines Day Luncheon Cruise
The Citrus Vettes & Camaros Car Club along with the Village Vettes Corvette Club will be hosting a Valentine's Day Luncheon on Feb. 14th.
CV&CCC headed to a one in a life time opportunity on Saturday March 3rd 2018 for a trip to Melbourne Florida to tour the private American Muscle Car Museum.

Much fun was had at our 2018 All Chevy Show at Love Chevrolet.
Too Many cool cars to list. Check out the pictures.
Much fun was had at the Corvette Club of Marion County fun show hosted at Cecil Clark .

What can be said, except this was a super trip. Lots of driving, lots of great food, and tons of fun.

CV&CCC went on a Cruise in to visit our friends at Salishan Retirement Center.
They threw us a party with a Radio Station and a dinner.
We had fun showing off the cars and a few rides were even given out.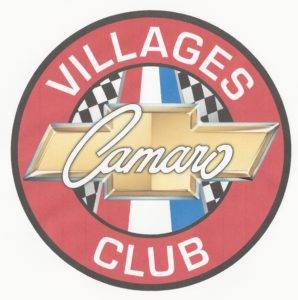 On memorial day we were invited to Cruise down to Florida National Cemetery in Bushnell, to honor our Military Heroes by placing American flags on our veterans' graves and return 6 days later for removal. Removal consists of: picking up the flags, cleaning of their staffs, bundling them in bundles of 20, & lastly, placement of the flags back into their totes for storage.
Many thanks to our friends in the Villages Camaro Club for inviting us to join them in this worthy endeavor.
Brunch and 2nd Quarterly Meeting Pics coming soon.