A message from our President
As I think about the CV&CCC, I'd like to say it's an honor to have the opportunity to serve you as your President. I'm very grateful to have an enthusiastic group of officers along with our wonderful members that have worked and devoted personal resources which makes the CV&CCC the strong and successful organization we are today.
As I assume this role, I keep in mind the trust and belief I have in our officers. They are a group with exceptional drive and a common goal to get projects done in a timely manner. I look forward to working with each of them to accomplish our goals and contribute to the overall mission of our club which is to give back and to lend support to the community we all live in!
One of the many objectives in 2017 is to further enhance our presence within our community along with building our relationship with area GM Car Clubs!
We plan on continuing to improve communications and strengthening mutual efforts between our club and its members! As these relationships are nurtured, the officers will continue to represent the interest of our members and present a cohesive voice while participating in committees, and legislative processes.
In addition, the Officers of the CV&CCC will look to reach out to our members and engage those who bring a wealth of knowledge and expertise to our club. We encourage all of our members, new as well as seasoned to share their views, experience or expertise by submitting articles for the club newsletter.
As your President I would like to personally encourage you to get involved! .
Mac McGarry
We proudly support the hard work of the National Corvette Museum in their never ending mission - the celebration of the Corvette's invention, and the preservation of the legendary automobile's past, present, and future. The Museum will serve as an educational and research model for all to enjoy.
Learn More
"You need to be a part of what is happening. You need to watch it… to witness it. The caliber of competition we are facing, all these new cars, this is going to lead to some of the closest, most exciting racing ever. I can't wait until the next race. Five years from now, this will be the year everyone will be talking about."
-Tommy Milner
Learn More
Page updated : 07.23.2017
It is with deep sadness that I post this news.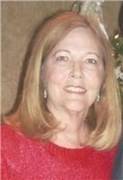 Patricia Gwen Gongloff, age 70, of Beverly Hills, FL passed away on July 19, 2017 at Tampa General Hospital, Tampa, FL.
Patricia was born in Upper Darby, PA on July 26, 1946 to the late William Haines and Mary June (Adkins) Carnall. Patricia was a hospital administrator for Johns Hopkins Hospital, and a contract negotiator for CMS in Baltimore, MD. She received a Bachelors Degree in Chemistry from the University of Pittsburgh, and her MBA from Johns Hopkins University. On August 9, 1969, she married Charles "Chuck" Gongloff with whom she shared 47 loving years of marriage.
Both Patricia and Chuck loved cars and were members of the Citrus County Corvette Club, the National Corvette Restorers Society, the Citrus County Cruisers and the Citrus Vettes and Camaro Car Club. Patricia was also a member of the Red Hat Society, the Loyal Order of Moose in Crystal River, and the Citrus Hills Golf and Country Club. Patricia enjoyed reading, cooking, traveling, and painting. She was a volunteer for the Homosassa Springs Wildlife State Park and enjoyed playing cards with her neighborhood friends, gardening and growing flowers and herbs. She loved kayaking all over Florida, and was a dedicated Baltimore Ravens and Orioles fan.
In addition to her husband Chuck, those left to mourn her passing are her daughter, Michelle "Mitzi" Gongloff of Beverly Hills, FL; brother, William Carnall and his wife Joyce of Mt. Pleasant Mills, PA; sister, Debra Capriotti and her husband Brian of Baltimore, MD; grandchildren: Madelyn and Jacob Snodgrass; niece, Amy Stewart of Wilmington, DE; and nephew, Richard Tinley of Philadelphia, PA.
Private cremation arrangements by Chas. E. Davis Funeral Home with Crematory, Inverness, FL. In lieu of flowers, memorials are requested to: Friends of Homosassa Springs State Wildlife Park, 4150 So. Suncoast Blvd., Homosassa, FL 34446. Please indicate Gongloff Memorial on your check. Sign the guest book at chronicleonline.com.
Published in Citrus County Chronicle on July 23, 2017
The  20th annual Corvette Club of Marion County  Show.
See event on Calendar for Registration Form in Flyer
Next Steps...
What are you waiting for, join the fastest growing Corvette/Camaro club in the state.