---
---
Page Updated 10/22/2020
---
---
Added New Ron Fellows Driving School Info - 10/21
---
---
The VIN & Production Numbers have been added to the Blue Menu Area Above under ALL 2020 C8 CORVETTE NEWS... & typically updated daily.  There are also many sub-menus under ALL 2020 C8 CORVETTE NEWS..., ALL 2021 C8 CORVETTE NEWS & CAMARO FORUM.  BE SURE TO CLICK ON BOTH 2020 & 2021 C8 CORVETTE NEWS AS WELL AS THE DROP MENUS. This was done to consolidate the Blue Menu area.
---
---
Please see GM Authority.com above for the latest information about the 2020 C8 Production Halt. Plus the reason for the 2021 C8 Production delay!!
How To Use The 2020 Corvette Driver Assistance Features Video
How To Use The 2020 Corvette Performance Data Recorder.
Yet another Lawsuit Filed Over C7 Z06 Grand Sport Rim Issues
and much more!!
---
---
Presidents Message
Founded in 2013, The Citrus Vettes & Camaros Car Club is based in Citrus County, Florida.  
Want to see Florida!, Just about every month finds a group of our members headed somewhere in their cars for a day of fun on the road.  It might be for a tour of a restoration shop, winery, car museum or just to drive on the winding "Tail of the Gator" or some of the scenic back roads of Florida. 
We have monthly breakfast gatherings at the local restaurants to share stories and ideas about your Corvette or Camaro along with good times and some great food. 
Our club maintains a 2½ Mile Stretch of CR39 quarterly through the Citrus County Adopt A Highway Program. Next time you take a drive be sure to see our signs on CR39. 
The club takes at least two significant road trips each year. One of those trips entails our annual trip to the Rolex 24 in January, National Corvette Museum Bash in April. Past road trips have taken our club on the "Tail of the Dragon", Asheville, North Carolina, Charleston, South Carolina, Blue Ridge, Georgia, St. Pete Grand Prix, 12 Hours of Sebring along with tours of Hendrick Motorsports, Richard Childress Museum, Race Shop and Winery. 
Our club meetings are held quarterly. You're welcome to come to a meeting and meet our members. If you want to join an active car club, you have come to the right place. I'd encourage you to explore our website at cv-ccc.org. Scroll down on the main page and see the many activities we have planned, or browse through our picture gallery and see the many activities the club has participated in! Take a glimpse at the club event calendar and see how active and diverse our club is.  
Our club motto is "Giving back to the community we live in". Our main charities help to support our amazing Military Veterans that live in Citrus County. Without their Sacrifice to our country we wouldn't be able to have the events and cruises our club takes. 
We welcome you to join the fastest growing car club on the west coast of Florida. 
If you have any questions or would like some additional information about the club, please contact me at citrusvettes2012@gmail.com 
President,
We proudly support the hard work of the National Corvette Museum in their never ending mission - The Celebration of the Corvette's Invention, and the Preservation of the legendary automobile's past, present, and future. The Museum will serve as an educational and research model for all to enjoy.
"You need to be a part of what is happening. You need to watch it… to witness it. The caliber of competition we are facing, all these new cars, this is going to lead to some of the closest, most exciting racing ever. I can't wait until the next race. Five years from now, this will be the year everyone will be talking about."
-Tommy Milner
---
---
---
---
Carol Briant - 10/7
Donna Catania - 10/7
Wayne Kilmer - 10/7
Roger Marchand - 10/7
Jacque Iverson - 10/8
Bud Osborn - 10/11
Elaine Simons - 10/12
Elaine Gurry - 10/17
Tish Lark - 10/25
Richard Verbiski - 10/26
Leslie Ruckert - 10/29
Paula Reuman 10/30
---
---
CV&CCC Members
EVENTS
---
---
Blackwater Grill Dinner Cruise 
We will be having a dinner cruise to Blackwater Grill located in Yankeetown, Florida on Monday Nov 2, 2020 at 6:00 p.m.
Please see flyer below for further details
---
---
Our club will be participating in the Inverness & Crystal River Christmas Parades this year.
Crystal River Parade - December 5th, 2020 - Start Time 6:00 p.m
Inverness Parade - December 12th, 2020 - Time 12:00 p.m..
We are limited to 20 Vehicles.
Please R.S.V.P. the calendar the number of vehicles you plan to have in the parade, NOT the number of people.
More info to follow as it becomes available.
---
---
The Art Festival has been tentatively set for March 13, 2021
---
---
The 2021 NCM BASH is scheduled for April 22nd thru the 24th.  Please RSVP the calendar.  Hotel info & Group code is listed in the calendar
---
---
Items Added to the CV&CCC GARAGE SALE
---
---
Ron Fellows Performance Driving School C8 Class! - New Info Added on October 1st - Please see below for details.
---
---
---
---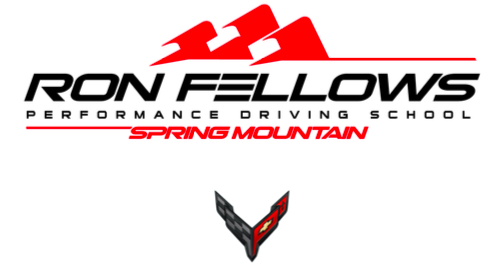 Good Afternoon,
I want to thank you for your continued interest in Spring Mountain Motor Resort and Country Club, home of the Ron Fellows Performance Driving School.
We have released dates through February and we are now launching a promotion for Corvette Owners School students from August 19, 2020 through Dec. 31st, 2020.
Last Call Special!! This special ONLY applies to those who schedule their program within the first 3 months of ownership, as well as someone paying full price for the program. In order to receive this special, you will need to ATTEND before the end of the year and BOOK within your first 3 months of ownership. With this special, you will receive your accommodations complimentary. Please see attached flyer.
As a new C8 owner, you'll receive a two-day school for $1,000 plus one free night of accommodations. Only first retail purchasers of new and unused C8 Stingray Corvettes are eligible. The certificate is not transferable, one owner per VIN, and you must have taken delivery of your car to book the school. The certificate is only good for one year from the date you took delivery of the car.
The cost of the school will be $3695.00 if you do not own a C8. I can offer a 10% discount for cash price attendees coming with you, or I can offer the last chance special of two nights' accommodations, but I cannot combine these discounts. These dates are going to go fast, so do not wait to book!!
As the "Official High Performance Driving School of Corvette", you will receive first class instruction in current model Corvettes. The C8 Stingray Z51 is the exclusive car of the Ron Fellows Performance Driving School. 
The goal for all levels of our schools, is to provide an exciting and educational, adrenaline-charged program. Through a dynamic series of car control exercises and maneuvers developed by Ron Fellows, we have developed a curriculum that will help you learn to process information quickly and accurately – the most important skills in the high-performance environment. Our step-by-step program integrates the exercises and maneuvers to coordinate eyes, hands, and feet providing you with a baseline for car control that will have you balancing your car with confidence and finesse. All of our Corvettes are equipped with two-way radio communications providing constant contact with our team of instructors. Classes run from 8:00am to 4:00pm both days. Summer hours are 7am to 3pm.
 While at Spring Mountain, we invite you to stay in one of our condos. Prices start at $125.00 plus tax and go up to $200.00 and are available only for the duration of your school. https://www.springmountainmotorsports.com/facility/amenities/condos
(Accommodations are based on availability. If onsite accommodations are not available, alternate accommodations will be provided.
We have a kitchen in our Clubhouse and have hired our own executive chef, which allows us to offer a hot breakfast buffet each morning and a delicious catered lunch, both included in the price of your school.
While you are on property, we encourage you to take some time to enjoy all the amenities we offer. Our Clubhouse is home to an on-call massage therapist, a workout facility, pool and jacuzzi, conference room, billiard table and an outdoor patio with a fire pit. On property you will also find racquetball and basketball courts, as well as a horseshoe pit. I would love for you to have the opportunity to come out and experience all we offer at Spring Mountain.
Dates are filling up fast! Below is the link to the current dates we have available. I have also attached a schedule to this email. I will keep you updated on dates as they are added.
http://www.springmountainmotorsports.com/calendar
Registration is set up online for all new C8 owners, however I would love for you to call me so I can assist you in getting signed up! If you sign up online, put my name in the comments box so I can call you back to book your accommodations and finalize the registration process. I will need your VIN and credit card when we talk, so please have them readily available.
Depending on where you are located, you may need to book a flight into Las Vegas. The airport to fly into would be McCarran International Airport. Las Vegas is about 55 miles from our facility. While taxis, Uber, Lyft, etc. may be available from Las Vegas to Pahrump, they will not be available from Pahrump to Las Vegas. You must have a vehicle. Some buildings on property may be up to 1.5 miles away. We recommend your guest accompany you to breakfast and drop you off at the classroom and return to pick you up for lunch and at the end of the day. This way they will be able to use the car throughout the day.
I will continue to send you dates as they become available. J
Look forward to getting you out here!
Sincerely,
Donna Hammontree
Sales Associate
Spring Mountain Motor Resort and Country Club
4767 South Highway 160
Pahrump, NV 89048
Toll Free: 800-391-6891 Ext.232
Phone: (775) 727-6363
Fax: (775) 727-6366
Important 2021 C8 Corvette Ordering Dates
2021 Corvette C8 - Full Features Overview - AMAZING!
Visit Our New YouTube Channel
We have a new youtube channel thanks to the hard work of our new Director of Social Media.
-Steve Simons-
Picture Gallery from our last event:
-Lakeside Grill 2020-
NEXT STEPS......
What are you waiting for, join the fastest growing Corvette & Camaro Car Club in the State.