UPDATED 06/23/2021
---
CV&CCC Members:
The trip to the Barber Motorsports Park is full.
No more rooms are available.
---
---
Added the Marina Jack II Dinner Cruise.  Please see flyer below for details.  Booking link has been added to the calendar.
---
---
Added the St. John's River Cruise & Lunch on January 14, 2022 to the calendar.  Please see flyer below with further details to follow
---
---
Added the Flyer & Registration Form Below for our First Responder Appreciation Car Show on Saturday October 23rd, 2021
---
---
Added New Ron Fellows Driving School Info on June 8, 2021
---
---
Added Picture Galley of our last event:
May 21, 2021 - First Annual First Responder Appreciation Car & Truck Show
---
---
Presidents Message 
Founded in 2013, The Citrus Vettes & Camaros Car Club is based in Citrus County, Florida.
Have you just moved to Citrus County and have a Corvette or a Camaro! You're welcome to come to one of our monthly breakfast gatherings at the local restaurants to share stories about where you came from or your Corvette or Camaro. Just go to our website at cv-ccc.org and explore the main page to find out when and where our next breakfast will be!
The club usually takes at least two significant road trips each year. Our first significant road trip in 2021 will take us to the annual NCM Michelin Bash at the National Corvette Museum in Bowling Green, Kentucky on April 22nd. We will start 2022 with another cruise to the Western Caribbean starting on January 29th and returning on February 5th. Past road trips have taken our club on the "Tail of the Dragon", Asheville, North Carolina, Charleston, South Carolina, Blue Ridge, Georgia, St. Pete Grand Prix, 12 Hours of Sebring along with tours of Hendrick Motorsports, Richard Childress Museum, Race Shop and Winery.
Our club meetings are held quarterly. We will start having our meetings again once the county eases the restrictions on gatherings of more than 50 people. You're welcome to come to a meeting and meet our members. I'd encourage you to explore our website at cv-ccc.org. Scroll down on the main page and see the many activities we have going on or browse thru our picture gallery and see the many activities the club has participated in! Take a glimpse at the club event calendar and see how active and diverse our club is. 
Our club motto is
"Giving back to the community that we live in".
One of the ways our club contributes is to maintain a 2 mile stretch of CR 39 every quarter thru the Adopt A Highway Program. Our main charities help to support our amazing Military Veterans that live in Citrus County. Without their Sacrifice to our country we wouldn't be able to have the events and cruises our club takes.
We proudly support the Citrus County Sheriff's Office!
We look forward to having you as a member! Membership is $15.00 for a single or $25.00 for a couple for 1 year. I would like to wish all of our members and their families a Safe & Healthy 2021!
If you have any questions or would like some additional information about the club, please contact me at citrusvettes2012@gmail.com
CV&CCC Members
EVENTS
---
---
The 3rd Annual Lee Holtman Poker Run has been rescheduled for July 17th, 2021.  Please see flyer below for details. 
Please RSVP the Calendar no later than July 14th
---
---
Extreme Decalz Car/Truck Show - Saturday June 19th.  Please see flyer below for details
---
---
The CV&CCC Meeting & Club Picnic has been added.  Please see the flyer below for details. 
---
---
Added the Marina Jack II Dinner Cruise.  Please see flyer below for details.  Booking link has been added to the calendar.
PLEASE RSVP THE CV&CCC CALENDAR NO LATER THAN SEPT 20, 2021
---
---
St. John's River Cruise & Lunch set for January 14, 2022. See flyer below. Further details to follow
---
---
The Royal Caribbean Cruise ((Jan 29 - Feb 5)) itinerary has been added.  Please see flyer below for details.
Picture Gallery from our last event:
May 21,2021 - First Annual First Responder Appreciation Car & Truck Show
We proudly support the hard work of the National Corvette Museum in their never ending mission - The Celebration of the Corvette's Invention, and the Preservation of the legendary automobile's past, present, and future. The Museum will serve as an educational and research model for all to enjoy.
"You need to be a part of what is happening. You need to watch it… to witness it. The caliber of competition we are facing, all these new cars, this is going to lead to some of the closest, most exciting racing ever. I can't wait until the next race. Five years from now, this will be the year everyone will be talking about."
-Tommy Milner
---
---
If you would like to know the date/day your C8 was built, please see 
C8 VIN NUMBERS FOR THE 2020 & 2021 PRODUCTION MODEL YEARS
in the above blue menu area
It's now the end of February 2021. The last car built was #5892. No more cars will be built until March 8th. As of now I don't know anybody else with a C8 ordered so I'm thinking I don't need to post daily numbers for now. But if anybody wants them please let me know.
---
---
Added NCM Motorsports Park info. Please see NCM below for details
---
---
John Buckner - 1st
Ken McNally - 1st
Marty Jones - 2nd
Diane Verbiski - 11th
Mark Beal - 12th
Kathy Kuehn - 12th
Richard Juel - 14th
Rita Robinson - 16th
Al Catania - 17th
Joan Kaupp - 17th
Clark Blalack - 24th
Jeffrey Perkins - 24th
Pat Jones - 30th
---
---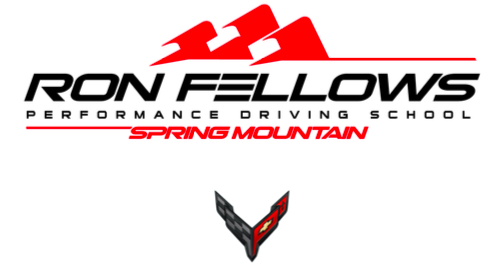 Good afternoon!
***We have added the last week in June to our Summer Special!!***
As a new C8 owner, you'll receive a two-day school for $1,000 plus one free night of accommodations. Only first retail purchasers of new and unused C8 Stingray Corvettes are eligible. The certificate is not transferable, one owner per VIN, and you must have taken delivery of your car to book the school. The certificate is only good for one year from the date you took delivery of the car.
If you have a spouse or additional driver that want to attend with you, the cost is $3,695.00 for the class and I can offer them a 10% discount!
We are also running a SUMMER SPECIAL!! Attend a school between June 28 and August 31st in order to qualify!! This special will offer a discount of $200 off and a total of 2 nights of accommodations complimentary! This means for those who own a brand new C8 will receive their school for $800.00 and a total of 2 nights included. For those paying the retail cost or for any additional drivers, the cost is now $3,495.00 and 2 nights of accommodations during this time frame. I cannot combine the 10% discount with this.
Please let me know if you are interested as dates for the summer are filling fast!!
I will be in the office at 8am to 5pm Monday through Thursday. Remember to have your VIN when you call!
Donna
Donna Hammontree
Sales Associate
Spring Mountain Motor Resort and Country Club
4767 South Highway 160
Pahrump, NV 89048
Toll Free: 800-391-6891 Ext.232
Phone: (775) 727-6363
Fax: (775) 727-6366
Student COVID-19 FAQ
(only provide responses when asked)
Do I have to wear a mask?
There are times you will be asked to wear a mask based on the Governors mandate.
Most of the time you will not be in a public space where masks are required.
Sanitation stations are setup throughout the property with masks, gloved and hand sanitizer for anyone's use.
What can my guest do during school?
At this time your guest can join you in the classroom as long as we have enough space to meet social distancing guidelines.
Guests can watch any paddock or track sessions from a safe distance.
At this time guests are not allowed in school cars so there is no seat time for anyone but students.
Clubhouse & Meals
Meals are served cafeteria style by masked and gloved employees with disposable plates, glasses and silverware.
Guests can spend time and use clubhouse area facilities throughout the day and evening.
Masks are not needed when eating and drinking.
How clean and safe is my school car?
Beyond our normal thorough cleaning we are disinfecting touchpoints like handles, buttons, shifter, steering wheel, etc. after each school.
After the disinfectant dries plastic seat and steering wheel coverings are added and left on until a student is ready to take over the car for their school
How are you monitoring the health of others?
Students: are being asked to complete a health survey less than a week before their arrival. If they answer yes to experiencing symptoms or being exposed to someone diagnosed their school will be rescheduled without penalty.
Employees: are completing a weekly health survey as well as completing a personal self-assessment each day. If an employee is experiencing symptoms or they were exposed to someone diagnosed they are being quarantined, tested and being kept off property until the proper amount of time has passed.
Members: are also taking the same survey and following the same process as students. Members are not allowed on property without an RSVP.
Corvette Owners School Curriculum

Our New YouTube Channel
We have a new youtube channel thanks to the hard work of our new Director of Social Media.
-Steve Simons-
NEXT STEPS......
What are you waiting for, join the fastest growing Corvette & Camaro Car Club in the State.