A Message from our President
Founded in 2013, The Citrus Vettes & Camaros Car Club Inc. is based in Citrus County, Florida.  Located on the west coast of Florida and proudly named the Nature Coast with our abundance of Wildlife and scenic lakes with incredible fishing.  Want to see Florida! Just about every month finds a group of our members headed somewhere in their cars for a day of fun on the road It might be for a tour of a restoration shop, winery, car museum or just to drive on the winding "Tail of the Gator" or some of the scenic back roads of Florida.
We have monthly breakfast gatherings at the local restaurants to share stories and ideas about your Corvette or Camaro along with good times and some great food.  The club takes at least two significant road trips each year.  One of those trips entails our annual trip to the National Corvette Museum Bash in April.  Past road trips have taken our club on the "Tail of the Dragon", Asheville, North Carolina, Charleston, South Carolina, Blue Ridge, Georgia along with tours of Hendrick Motorsports, Richard Childress Museum, Race Shop and Winery.  Our club meetings are held every quarter at the Citrus Hills Activity Center in Hernando, Florida.  You're welcome to come to a meeting and meet some of our members.  If you want to join an active car club, you have come to the right place.  We welcome you to join the fastest growing car club on the west coast of Florida.  I'd encourage you to explore our website at cv-ccc.org Scroll down on the main page and see the many activities we have going on or browse thru our picture gallery and see the many activities the club has participated in! Take a glimpse at the club event calendar and see how active and diverse our club is.  Our club motto is "Giving back to the community we live in".  If you have any questions or would like some additional information about the club, please contact me at citrusvettes2012@gmail.com
Sincerely
President
We proudly support the hard work of the National Corvette Museum in their never ending mission - The Celebration of the Corvette's Invention, and the Preservation of the legendary automobile's past, present, and future. The Museum will serve as an educational and research model for all to enjoy.
"You need to be a part of what is happening. You need to watch it… to witness it. The caliber of competition we are facing, all these new cars, this is going to lead to some of the closest, most exciting racing ever. I can't wait until the next race. Five years from now, this will be the year everyone will be talking about."
-Tommy Milner
Latest News from the MidEngineCorvetteForum.com
Latest News is in top menu field
Nine Must-Watch Videos for 2020 Corvette Owners.  
Video is in top menu field

For more information email: recall@harborfreight.com
Watch "2021 Corvette C8 – FULL Features Overview – AMAZING!". 
VIDEO IS IN TOP MENU FIELD
C8 Corvette Operations Video has been added.
You may have already seen this Chevrolet production showing all the operations and features plus some maintenance and performance info.  But incase you haven't seen it is 44 minutes long, very well done and informative. Much of it was new to me and I've watched a lot of C8 videos.
VIDEO IS IN TOP MENU FIELD
[ACCIDENT] 2020 Corvette Crashes into a field

. 
VIDEO IS IN TOP MENU FIELD
I HAVE ADDED MORE INFORMATION TO THE TOP MENU OF THE WEBSITE.  PLEASE LOOK AS THERE IS A LOT OF INFORMATION AVAILABLE.  
---
---
Added Picture Gallery from our last event at Blue Gills- May 23rd, 2020
---
---
Added to the CV&CCC Garage Sale
---
---
Breakfast on Saturday June 6th has been changed to Red's with a new time of 8:30am.  Please RSVP the calendar no later than June 3rd
---
---
Firestone Grand Prix of St. Petersburg has been added to the calendar.  Please see flyer below for details.
---
---
Adopt-A-Highway has been postponed as Richard & Diane are sick.  New date & time TBD
---
---
Citrus Springs Community Center Concert Series 2019 / 2020.  See flyer below for Details.
---
---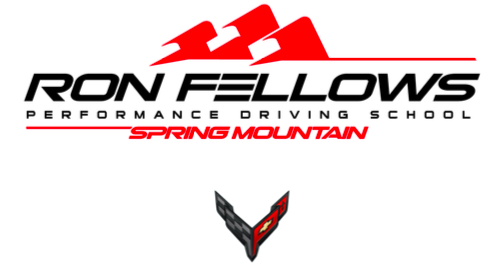 I hope this finds you and your families healthy and safe. I am working from home and just wanted to let all my customers know that we will remain closed until May 18,2020. Hopefully after May 18, 2020, the world will get back to some kind of normalcy and we can get to see one another again.
1.)  We have had a few announcements from GM that I wanted to share with you. The ZR1 program will officially end 8/31/2020, and the C7 program will end 12/31/2020. We have not released Fall dates at this time but they should be coming soon. I have attached a current schedule for our summer classes, please let me know if you find a date that works into your schedule? If you want to wait for September, October, November or December dates, I will send them as soon as they become available. If you have a new C7 that has been purchased in the last year, please let me know!
2.)  We are still uncertain when the Corvette Level One and Corvette Level Two classes will resume. As soon as I have information on that I will be sure to contact anyone who has asked me to put them on my email list. If these are the classes you are interested in please let me know if you have not already done so!
3.)  If you are a new C8 owner you will be getting a class for $1,000.00 plus one nights accommodations. We officially launched the C8 program in April and have classes starting in June! If you have a C8 in your possession, you now qualify for the program. Please let me know if you have a car on order, so I can keep you current with information and schedules. I have attached a current schedule with available dates.
4.)  If there are any changes to our current classes and you are schedule to attend, I will personally contact you to let you know.
I have worked Spring Mountain for 15 years and I just want you to know that I feel privileged to have been given the chance to work with you, had the chance to meet and spend time with many of you, and hopefully have provided great service to all of you!!
If you have any questions or concerns, please feel free to contact me by phone or email anytime!
Please be safe out there!
Sincerely,
Donna
Donna Hammontree
Sales Associate
Spring Mountain Motor Resort and Country Club
4767 South Highway 160
Pahrump, NV 89048
Toll Free: 800-391-6891 Ext.232
Phone: (775) 727-6363
Fax: (775) 727-6366
We are planning on "A Tribute to Journey".
We are planning on "A Tribute to Journey".
We will meet at the Citrus Hills Activity Center at 6:30am on October 23rd with a 6:45am departure to view the Indy Car Practice.  We have a 15 passenger van rented for the trip.  We will stop for dinner on the way back from St. Pete.  Tickets can be purchased online or the day of the event.  Please RSVP the calendar no later than October 1st
CV&CCC Breakfast Schedule 2020

2021 Corvette Coupe / Convertible Changes
Picture Gallery from our last event 
Blue Gills - May 23rd, 2020 
Visit Our New Youtube Channel
We have a new youtube channel thanks to the hard work of our new
Director of Social Media - Steve Simons
Next Steps......
What are you waiting for, join the fastest growing Corvette/Camaro club in the state.