Page Updated: 08/07/2020
Mecum 2020 Info Added.  Please see below
CV&CCC Members:
Due to the increase in COVID-19 Cases not only in our County but throughout Florida, All scheduled activities including the Monthly Breakfasts, The First Responder Car Show, The Sunset Boat Cruise & The Rainbow Springs Art Festival have all been cancelled  
The Firestone Grand Prix of St. Petersburg has 

NOT

 been cancelled
The Sunset Boat Cruise will be rescheduled to a later date.
If you made reservations at the Hilton Garden Inn in Palm Coast, please call & cancel them.
The Art Festival has been tentatively set for March 13, 2021
We will send out an e-mail at the end of August that will have the financial report in it, so our members are up to date on where we stand financially.
Please Stay Safe and we look forward to starting back up!
Mac McGarry
President
Citrus Vettes & Camaros Car Club
We proudly support the hard work of the National Corvette Museum in their never ending mission - The Celebration of the Corvette's Invention, and the Preservation of the legendary automobile's past, present, and future. The Museum will serve as an educational and research model for all to enjoy.
"You need to be a part of what is happening. You need to watch it… to witness it. The caliber of competition we are facing, all these new cars, this is going to lead to some of the closest, most exciting racing ever. I can't wait until the next race. Five years from now, this will be the year everyone will be talking about."
-Tommy Milner
Presidents Message
Founded in 2013, The Citrus Vettes & Camaros Car Club is based in Citrus County, Florida.  
Want to see Florida!, Just about every month finds a group of our members headed somewhere in their cars for a day of fun on the road.  It might be for a tour of a restoration shop, winery, car museum or just to drive on the winding "Tail of the Gator" or some of the scenic back roads of Florida. 
We have monthly breakfast gatherings at the local restaurants to share stories and ideas about your Corvette or Camaro along with good times and some great food. 
Our club maintains a 2½ Mile Stretch of CR39 quarterly through the Citrus County Adopt A Highway Program. Next time you take a drive be sure to see our signs on CR39. 
The club takes at least two significant road trips each year. One of those trips entails our annual trip to the Rolex 24 in January, National Corvette Museum Bash in April. Past road trips have taken our club on the "Tail of the Dragon", Asheville, North Carolina, Charleston, South Carolina, Blue Ridge, Georgia, St. Pete Grand Prix, 12 Hours of Sebring along with tours of Hendrick Motorsports, Richard Childress Museum, Race Shop and Winery. 
Our club meetings are held quarterly. You're welcome to come to a meeting and meet our members. If you want to join an active car club, you have come to the right place. I'd encourage you to explore our website at cv-ccc.org. Scroll down on the main page and see the many activities we have planned, or browse through our picture gallery and see the many activities the club has participated in! Take a glimpse at the club event calendar and see how active and diverse our club is.  
Our club motto is "Giving back to the community we live in". Our main charities help to support our amazing Military Veterans that live in Citrus County. Without their Sacrifice to our country we wouldn't be able to have the events and cruises our club takes. 
We welcome you to join the fastest growing car club on the west coast of Florida. 
If you have any questions or would like some additional information about the club, please contact me at citrusvettes2012@gmail.com 
President,
Click here for the Link for Bidder Registration
Click here for the Link for Spectator Tickets
Mecum Auctions, the world's largest collector-car auction company, has announced the Mecum Kissimmee 2020 Summer Special to take place this August 27-29 at Osceola Heritage Park featuring an estimated 1,000 vehicles. 
This is not a replacement for the world's largest collector-car auction that has taken place each January for more than 15 years at Osceola Heritage Park but an addition to our auction schedule. Below are the links to the 'auction details," that include our Safety Protocols, and "featured lots" for the Summer Special: 
Click here for Mecum Kissimmee 2020 Summer Special- Auction Details
Click here for Mecum Kissimmee 2020 Summer Special- Featured Lots
The Mecum Auctions Consignment Team is still accepting consignment position requests. If you have a car or a collection that you are considering consigning for the auction, please call 262-275-5050 today or click the link below. 
Click here for Mecum Auctions- How to Sell
---
---
Be sure to check the BLUE MENU AREA Above for more VIDEOS on the 2020 C8 Corvette & the 2020 Camaro & much more.
The VIN & Production Numbers have been added to the Blue Menu Area Above
Check GM AUTHORITY.COM above to see:
How To Use The 2020 Corvette Driver Assistance Features Video
How To Use The 2020 Corvette Performance Data Recorder
and much more!!
---
---
See Below For Newly Added C8 Corvette Production Numbers, 2021 C8 Corvette & 2021 Camaro Info, Videos & More
---
---
2 New Colors for the 2021 C8 Corvette
News, Events & Member Birthday's Below
Elaine McDaniel 8-2
Ted Zagnoli 8-10
Linda Bowers 8-12
Reiner Claussen 8-12
Denise Zagnoli 8-14
Jacky Brady 8-17
Bill Kaupp 8-18
Richard Krooss 8-18
Bev McGarry 8-22
Val Stratton 8-25
Nelda Yavorsky 8-27
Steve Simons 8-29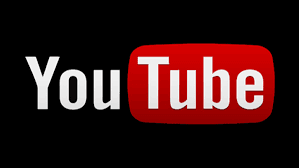 Videos Below
Watch "Joao Barbosa takes wife on a wild ride around Daytona highbanks in a 2 seater DP.mov"
John Price Interview with Corvette Product Manager Harlan Charles
Important 2021 C8 Corvette Ordering Dates
2021 Corvette C8 - Full Features Overview - AMAZING!
Corvette Racing's Tommy Milner, Petit Le Mans - /DRIVER'S EYE
Visit Our New Youtube Channel
We have a new youtube channel thanks to the hard work of our new Director of Social Media.   -Steve Simons-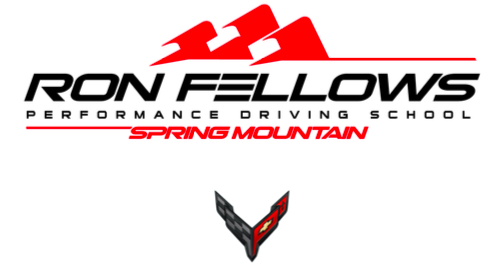 Added updated info 7-15-2020 - Please see below for details
We have released new dates through December!
As well as a… SUMMER SPECIAL !!!! If you book a course between now and 8/31/2020 you will get two nights' accommodations and an SD card included!!!
As the "Official High Performance Driving School of Corvette", you will receive first class instruction in current model Corvettes. The C8 Stingray Z51 is the exclusive car of the Ron Fellows Performance Driving School. 
As a new C8 owner, you'll receive a two-day school for $1,000 plus one free night of accommodations. Only first retail purchasers of new and unused C8 Stingray Corvettes are eligible. The certificate is not transferable, one owner per VIN, and you must have taken delivery of your car to book the school. The certificate is only good for one year from the date you took delivery of the car.
I see that C8's are arriving at dealerships and that a lot of people are starting to get their cars! Just wanted to send you an updated schedule and let you know we will be adding more dates for the C8 programs in the near future. If you have you car please either email me or call me with your VIN and I can get it preapproved for you so that when you are ready to book, I will have everything in order for you.
Hope your car has either arrived or will be arriving soon!! You will have a year from your date of purchase to attend. If you bought your car in March, April or May, we are extending your one year mark to June. We did not start the programs until June so it will give you a little extra time.
 While at Spring Mountain, we invite you to stay in one of our condos. Prices start at $135.00 plus tax and go up to $200.00 and are available only for the duration of your school. https://www.springmountainmotorsports.com/facility/amenities/condos
(Accommodations are based on availability. If onsite accommodations are not available, alternate accommodations will be provided.)
Dates are filling up fast! Below is the link to the current dates we have available. I have also attached a schedule to this email. I will keep you updated on dates as they are added for the remainder of the year.
http://www.springmountainmotorsports.com/calendar
Registration is set up online for all new C8 owners, however I would love for you to call me so I can assist you in getting signed up! If you sign up online, put my name "Donna" in the comments box so I can call you back to book your accommodations and finalize the registration process. I will need your VIN and credit card when we talk, so please have them readily available.
The class will not be for sale to non-owners or spouses at this time. Possibly in 2021, or earlier we will have that option and I will let you know when and if that changes.
  Let me know if there is anything else I can help you with. I will need your VIN to verify your eligibility.
Sincerely,
Donna
 Donna Hammontree
Sales Associate
Spring Mountain Motor Resort and Country Club
4767 South Highway 160
Pahrump, NV 89048
Toll Free: 800-391-6891 Ext.232
Phone: (775) 727-6363
Fax: (775) 727-6366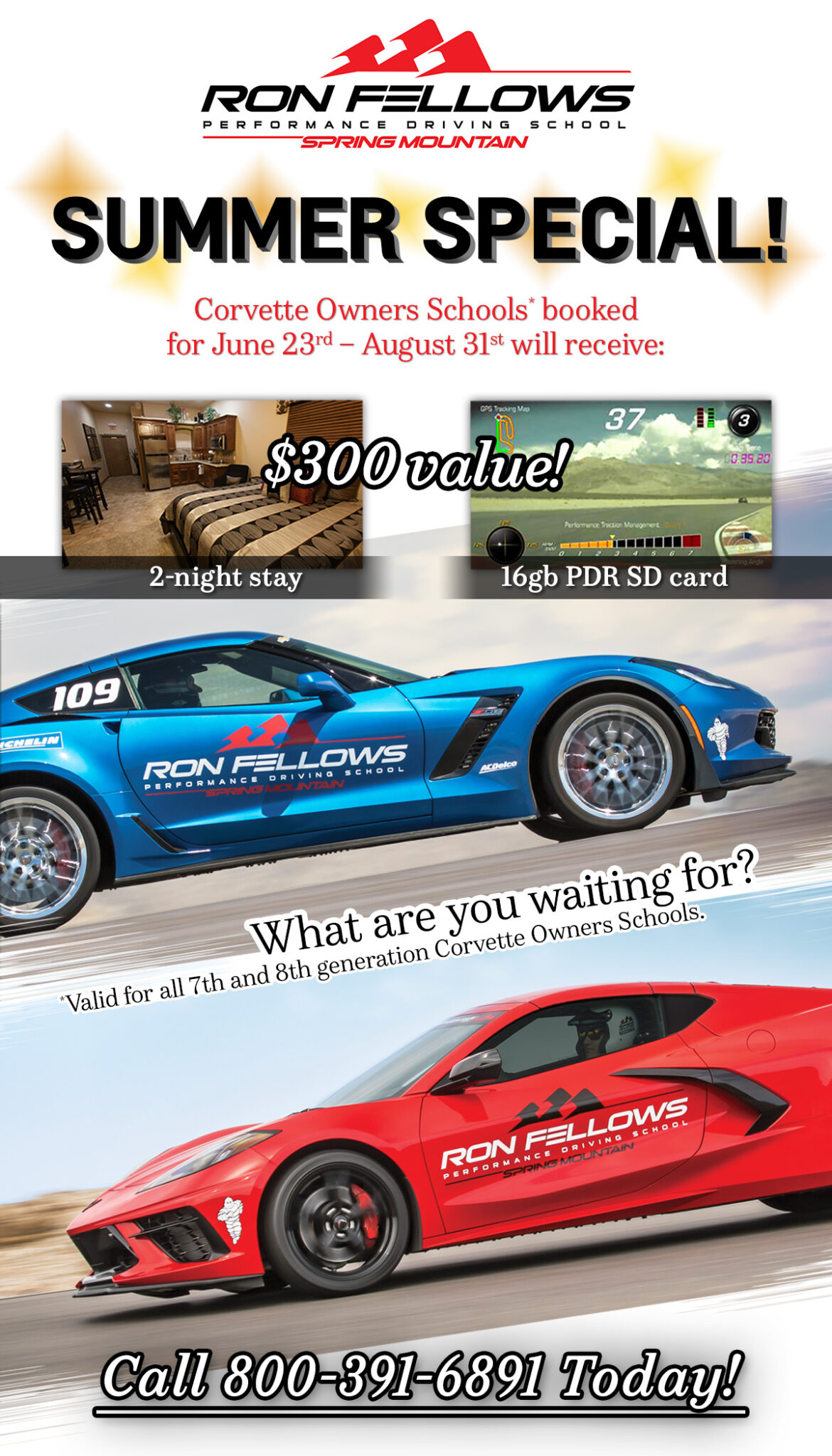 2021 Corvette Coupe / Convertible Changes
Picture Gallery from our last event 
Lakeside Grill 2020
NEXT STEPS......
What are you waiting for, join the fastest growing Corvette & Camaro Car Club in the State.